White, Red or Green Rice Order (200 g). $65.00

Add 1 Fries Egg per $15.00 more or 2 Fries Eggs per $30.00 more

Refried Beans Order (200 g). $70.00

Guacamole with Chicharrón Pork Order (220 g) $60.00

Guacamole with Chicharrón Pork Order (350 g) $115.00

Chicharrón Pork Order (100 g) $85.00

French Fries Order (200 g).$85.00

Vegetables Sauteed Order (200 g). $95.00

Cooked Vegetables Order (200 g). $75.00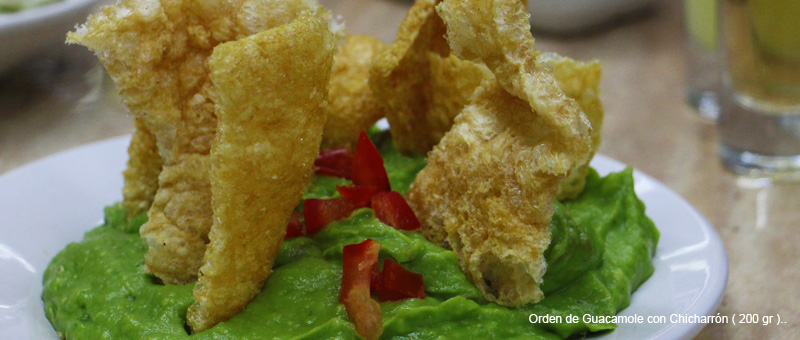 *

New Dishes
---
*

Participating Dishes Birthday Promotions
---
* Prices include 16% of I.V.A. and are in Mexican Pesos.
---
* If any of our dishes is denied, it is because the dish doesn't met our Standards of Quality.

*All Our Weights are in Raw. * Prices from April 01, 2019.
---
Wine glasses are served with 6 oz. (177.44 ml.)
---
@cantinalaribera
Daily suggestions
Entries
Potato croquettes with tunny
Maguey worms to epazote
"Escamoles" to Butter
Chinicuiles (red worm maguey) to epazote
Dessert week
Various
Red wine Jaro's Crianza (Rivera del Duero - España)

Soups
Noodle soup with chiken liver
Main dish
Paella to "Valenciana"
(from friday to sunday)
Shrimps with gabardine and tartar sauce
Salmon loin with tamarind sauce
Dogfish Dzick with shrimps
Chiken sabana "Winter"
Molcajete of Chamorro in drunk sauce
Filet tips "Tía Lencha"
Promociones
---
Lo Nuevo en la Ribera
Pide tu lista de productos y precios de nuestros carritos de quesadillas, salsas, mezcales, mariscos y mixología.